DISCOVER A MYRIAD FLAVOURS OF FRESHLY CRAFTED PORTUGUESE EGG TARTS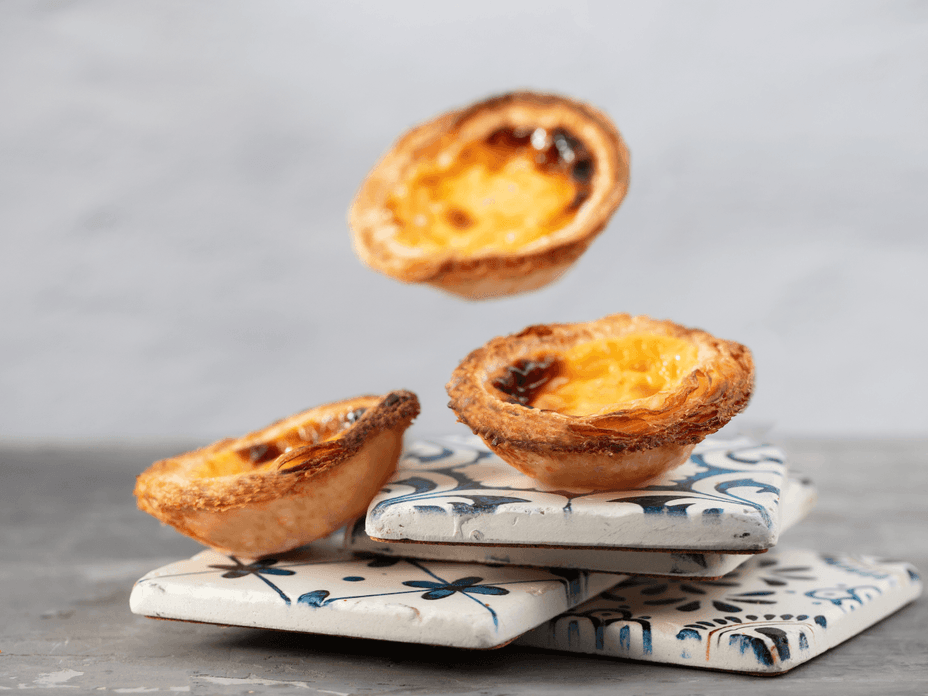 A delightful treat that can be enjoyed anytime of the day, relish delicious, baked to order Portuguese Egg Tarts from White Rose Cafe.
Freshly baked with no preservatives, choose from 5 distinctive choices, choose from the Original flavour, Chocolate Banana, Coconut Gula Melaka, Durian, and an Assortment of Egg Tarts (four individual flavours). Each flavour promises a burst of flavour in every bite.
For takeaway only and sold as a box of 4 pieces. Please allow 3 hours advance order from the date of order for self-collection.
Pricing:
At S$15 net per box
• Original Portuguese Egg Tart
• Coconut Gula Melaka Egg Tart
• Chocolate Banana Egg Tart
• Durian Egg Tart
• Assortment of Egg Tarts (Original, Coconut Gula Melaka, Chocolate Banana, and Durian)