DISCOVER A MYRIAD FLAVOURS OF PORTUGUESE EGG TARTS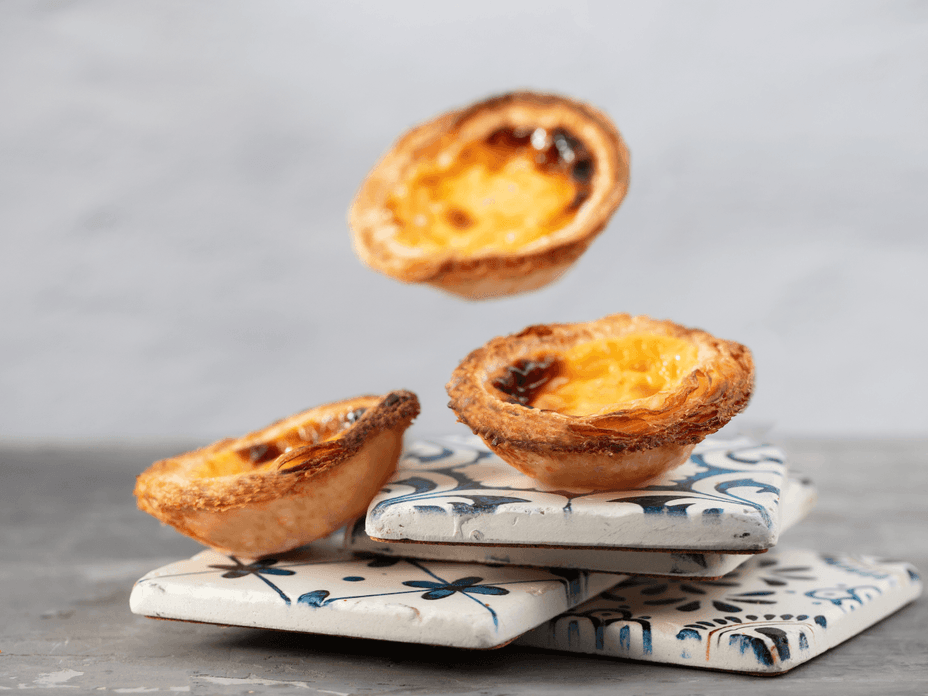 The limited-time Portuguese egg tarts special from White Rose Café takes centre stage this June and July. A perfect tea-time staple, enjoy unhurried indulgence and savour these delicate, fragrant egg tarts over fresh brew.
Freshly baked with no preservatives, choose from 4 distinctive flavours featuring: Original, Chocolate Banana, Coconut Gula Melaka, and Durian. Each flavour promises a satisfying burst in every bite.
For takeaway only and sold as a box of 4 pieces. Please allow 3 hours advance order from the date of order for self-collection.
Availability:
1 June to 31 July, 2023
Pricing:
At S$12 net per box (Usual Price: S$15 net)
• Original Portuguese Egg Tart
• Coconut Gula Melaka Egg Tart
• Chocolate Banana Egg Tart
• Durian Egg Tart
• Assortment of Egg Tarts (Original, Coconut Gula Melaka, Chocolate Banana, and Durian)
Special Offer:
Enjoy 10% off total bill with order of 10 boxes or more.
Terms and conditions:
• Available for takeaway only
• Flavours are not interchangeable
• Self-collection is available between 11a.m. and 8 p.m.