D-I-Y Hokkien Popiah Set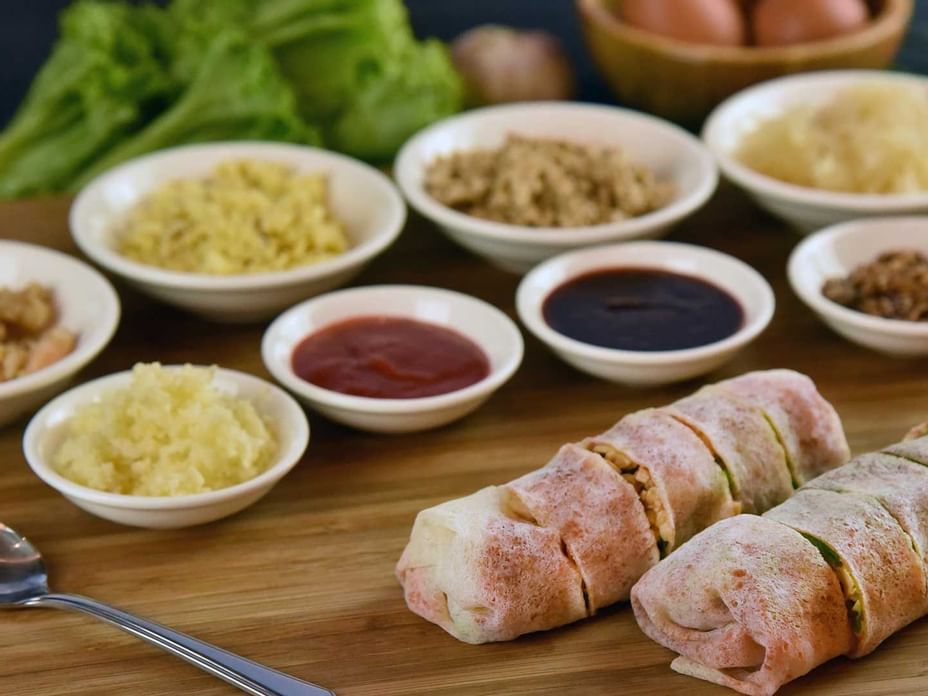 White Rose Café's all-time favourite Hokkien Popiah Set is perfect as a light meal on its own or a satisfying pre-meal nibble. Wrap delicious rolls of Popiah served alongside an array of tasty condiments. Available for takeaway.
Pricing:
Hokkien Popiah Set
​S$65 Net, makes 12 rolls
Availability:
12p.m. to 8 p.m., daily
For enquiries and reservations, please call (65) 6737 0511 ​or click on the button below.
Terms and Conditions:
Two (2) days advance order is required.​
Contactless payment via PayNow is preferred.
Drive-through pick up is available at the entrance of the hotel (via Mount Elizabeth). Please advise vehicle number.
A 10-minute grace period will be granted for the parking of vehicle if required.